CENTER FOR ORTHOPAEDICS & SPORTS MEDICINE (COSM)
is committed to providing our community with a highly skilled, dedicated and caring team of professionals giving the best possible musculoskeletal care available.
WE ARE:
Compassionate
Local
Able to care for bone, muscle and
joint needs
Striving to provide timely
access to care
Striving to obtain high
patient satisfaction
Visit http://www.indianarmc.org/HumanMotionInstitute
for more information. Click here for map.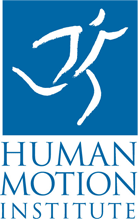 Please visit our sister site:

Center for Orthopaedics & Sports Medicine complies with applicable Federal Civil Rights laws and does not discriminate
on the basis of race, color, national origin, age, disability or sex.
Serving as team physicians for the following organizations:
Indiana University of Pennsylvania
Clarion University of Pennsylvania
U.S. Ski Team
Indiana Area School District
Homer-Center High School